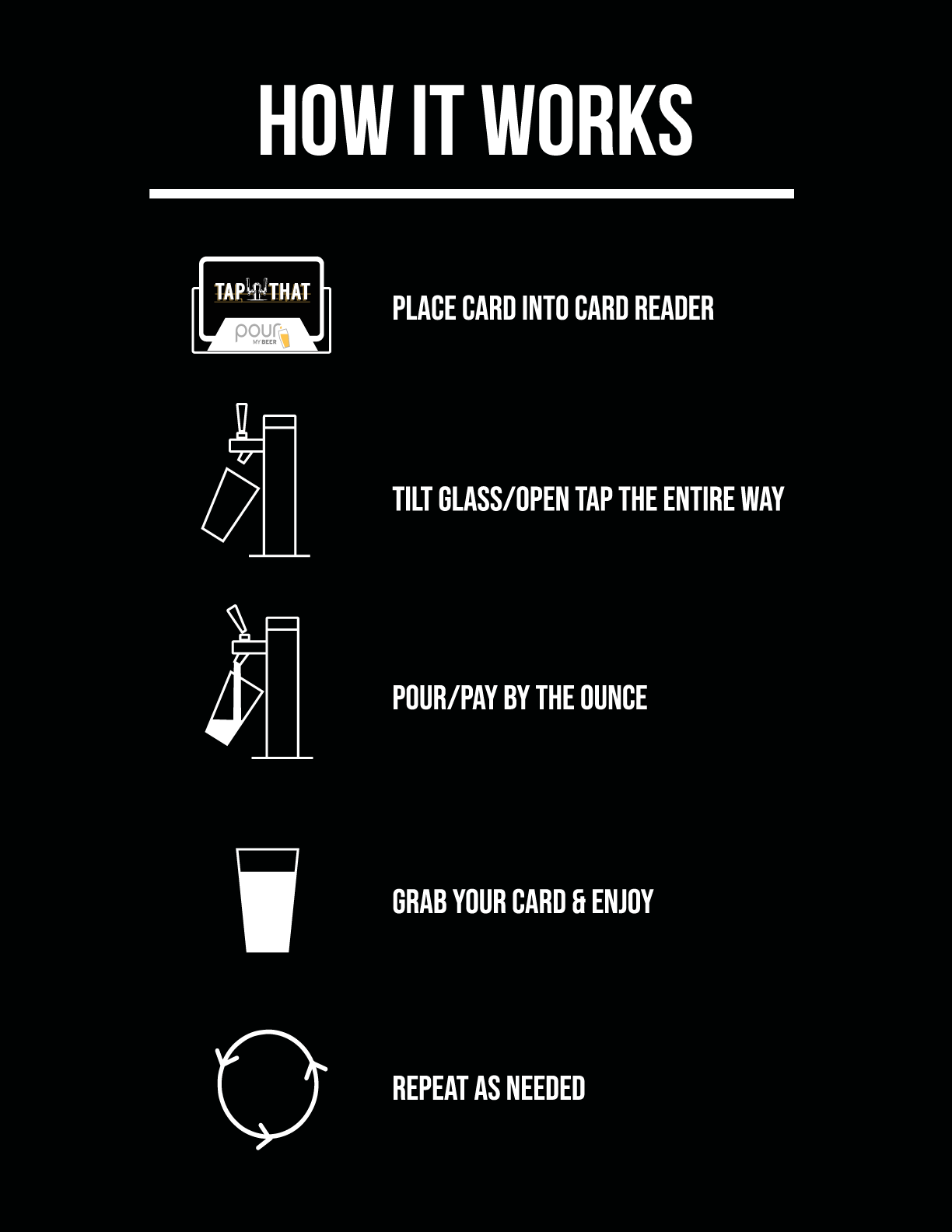 We live and operate our restaurant by the following principles:
Our Mantra- Make It Nice or Make It Twice
Our Passion - Being of Service
Our Love- People, Food, and Cold Beer!!
Our Belief –Be Kinder than Necessary, For Everyone You Meet is Fighting Some Sort of Battle
Our Constant- Treating Everyone with Mutual Respect and Dignity
We live here. We work here. We play here.
At Tap That, we have integrated the newest technology, that allows you to pour your own beverages conveniently, at your leisure, and without waiting.
There is no need to fall in line to enjoy your drinks—just Tap That, and you are good to go!
With just one tap and 30-selections, you can pour your own beer, wine, cider, hard seltzer, or sangria… All charged by the ounce. You pay for what you pour.  Commitment issues? Try 2-ounces before saying it's the one. Not to your liking, move on down the line, swipe to the right – of the taps and try again.
Repeat as Needed.
Tap That is located five blocks from Beach 116 A train stop, three blocks away from the New York City ferry, and just a block away from Rockaway Beach.
We have a large outdoor space that is perfect for events or just hanging out day or night.